Egg & Ovarian Tissue Freezing
The ABC Guide To Egg And Ovarian Tissue Freezing Treatment Training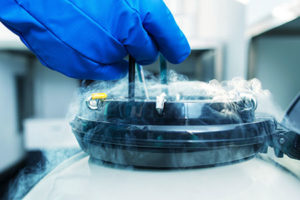 The primal dogma of life encircles around birth and death. Almost all human strives for having their own baby. But the living style of today's world and the ever continuous genetic mutations along with various other environmental factors collaborates to the cases of infertility and childlessness among couples. The problem sounding simpler is actually a lot more complex than it seems. The rising statistics are also alarming which proves that the stakes are getting higher every day.
A report from TOI states in only in India 27.5 million couples are struggling from childlessness, the global outreach are far greater. As professionals from the field of reproductive biology, it is our responsibility to help more and more patients. But that is only possible when one has proper knowledge and technical experience in infertility treatments.
Treating infertility is off particular difficult standard as every person has different bodily structures, hormonal balances, genetic mutations and every couple's living standard and style greatly differs. So, mere bookish medical school knowledge doesn't help in innovation and execution. For that proper training and understanding, the vast field of reproductive biology is utmost important.
Importance of Tissue freezing
Tissue preservation or cryopreservation as it is known as, is an experimental method where a large number of eggs and ovarian tissues are taken out from the body and frozen at a critically low temperature. In ovarian cryopreservation the entire ovary or a part of patient's ovary are surgically removed and preserved. Their importances are:
In egg cryopreservation, around 8-10 eggs can be freeze in one attempt.
In ovarian tissue freezing, at a time hundreds and thousands of immature eggs can be preserved and used in future.
Ovarian cryopreservation can be performed in a very short time as it doesn't require the women to complete her cycle.
This technique has its revolutionary significance in preserving fertility in cases of women and young girls diagnosed with cancer or other dreadful illness were life-saving requires chemotherapy or other ovarian toxic treatments.
Our offerings
As stated already, this ovarian and embryological tissue freezing is a significant technique in not only infertility treatment, but also for preserving fertility. So the practitioners who are about to employ this must have expertise in handling for the surgical and the vitrification procedure.
At our International School of Reproductive Medicine and Embryology(ISRME), we offer robust scientifically structured courses for students to understand the depths and aspects of these cryo techniques and also it helps trainees to get hands on knowledge about clinical procedures. The key features of our course include:
1 day duration
Minimal course fees
Interactive lectures and multimedia presentation along with case studies.
Achievement of proficiency in vitrification of human eggs and embryos
Techniques to maintain cryobiological records
Trouble shooting tips during cryopreservation and also during implantation
Full laboratory course work including preparation of dishes, media and culture preparation
Hands on training of cryopreserving and warming human oocytes and embryos
Also storage and record keeping.
So come and join ISRME family and learn from our world renowned faculties and medical advisory experts to gain the upfront in becoming IVF professional.