Gynaecology
Be An Expert In Gynaecology By Learning From The Experts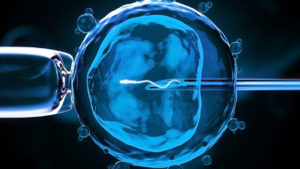 Infertility and childlessness is vouching as one of the major problem globally. Every person dreams to have a child of their own and reproduction true to its manner is the primary dogma of life. However the statistics showing the vastness and growth of infertility as a diseases is alarming. A recent TOI report shows there are about 27.5 million couples in India itself fighting with infertility. The statistics are shocking and alarming at the same time. So, as professionals in the field of reproductive biology, it becomes our duty to get the shields up and prepare to fight this battle for our patients. The best way to fight off any battle is when one has their knowledge and experience in the rightful places. As we all know that reproductive biology is a vast field, so mere bookish knowledge is not enough for a practitioner to treat hundreds of patients successfully. Such in depth knowledge can be achieved by getting trained from experts in the field.
Gynaecology and obstetrics
As stated already the alarming statistics shows that it's about time. We should gather in depth knowledge in gynaecology and obstetrics to save the day before the ratios go over the alarming threshold.
Gynaecology is a field of physiology focusing on women reproductive health while the complications and care arising during the pregnancy period is taken by obstetrics.
Our Goals
At ISRME, we believe in gaining excellence and imparting rightful knowledge to the students and let them became professionals in the field of gynaecology medications. The International School of Reproductive Medication and Embryology was developed with the aim of training and teaching all those in fields related to gynaecology. Our overall and customized courses, top-notch faculties, and hundreds of satisfied testimonials from novice turned professionals.
Our team
Our team comprises of world renowned faculties and medical experts.
Our honourable founder & scientific director, Goral Gandhi, a renowned clinical embryologists and expert of ART (Assisted Reproductive Therapies) with an experience of over 25 years in the field of IVF and training over 600 students. In her more than 25 years of long career she has dealt with over 3500 couples with a near success rate.
Our member of medical advisory board, Dr. Masashige Kuwayama, director of ART Repro-Support Medical Research Center, Japan, the largest IVF centre in the wold.
Our faculty members include, Dr. Soumya Shetty, expert of obstetrics, Dr.Anupreeta Parag Patil, the most experienced member of the team, Sakina Kagalwala, an expert in embryology and andrology, expert of molecular biologist, and many other team members.
Our courses
Our courses have been designed taking care of each aspects of gynaecology and reproductive biology.
Clinical Courses
Embryological Modules
ART modules ( ISMRE ART Diploma)
Embryo Biopsy
Customized course for specific field on expertise.
Step towards excellence
At ISRME we believe in gaining and imparting the rightful knowledge to benefit our patients. So join our ISRME family and step towards excellence in the field of gynaecology and reproductive medicine.