ICSI
Learn Everything About ICSI Treatment Center With The Experts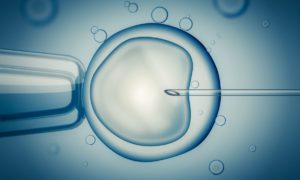 Child birth, the primal driving force of the world is a fascinating and equally complex process. The process although is fascinating, it requires ardent expertise and acre from medical practitioners especially if the said couple if struggling with infertility or related issues. It's alarming to know the number of recent cases of infertility which shows that the ratios are rising. Only in India, the numbers of childless couples are around 27.5 million. Such global statistics prove that the modern living style, pollution, and ever changing genetics of human body are just collaborating to this disease of infertility. Innovative treatments like ICSI Treatment, IUI etc. are required to be used more frequently and for doing so, having in depth knowledge of these techniques is required.
ICSI and Success outreach
Among various techniques that are being innovated in the field infertility treatment, ICSI is gaining prominence. ICSI or Intracytoplasmic Sperm Injection is a procedure where the sperm collected from a person is directly injected into the eggs hence causing direct fertilization by IVF. Now over a decade ICSI is gaining prominence over IVF. The reasons being
ICSI virtually guarantees that sperm is implanted into the egg and almost guarantees fertilization.
ICSI has been found helpful even in cases where IVF has failed.
ICSI is helpful in cases of serious male infertility and Low Cost.
With each month cyclical treatment the success rate of ICSI increases by 20% every time.
The process although guarantees such high success rate, yet there lies some risks especially during the intracytoplasmic implantation time. So, the medical practitioner should have absolute expertise in this technique. Mere bookish medical knowledge isn't enough.
Who are we
ISRME, or International School of Reproductive Medicine and Embryology is formed with the aim to impart excellence in the field of IVF and reproductive biology. Our structured courses are made in keeping in mind providing both robust scientific knowledge and consuming less time. Our expert faculties and course directors provide teachings not only by classroom programs but by multimedia, in-depth laboratory techniques, case studies and also third party pregnancy management courses.
Our team has some eminent and renowned medical practitioners and clinical biologists like
Goral Gandhi, Founder & Scientific Director of ISRME, a world class expert in IVF technologies and one of the best in country.
Goral Gandhi is an elite clinical embryologists and an expert of ART with experience over 25 years and treating over 3500 patients over 13 countries and renowned worldwide.
Dr. Masashige Kuwayama, the director of world's largest IVF clinic in Japan, the Repro-Support Medical Research Centre and the eminent medical advisory of ISRME.
Our faculties including gynecologists, biotechnologist, molecular biologists and clinical embryologists all having experience over decade.
Choosing ICSI course
Our ICSI course module is directed by our honorable director Goral Gandhi having key features like
Course duration of 2 days only
Imparting proficiency in ART techniques like sperm wash, re-suspension, swim techniques etc.
Laboratory techniques including- knowledge of laboratory equipments, culture mediums and supplies.
Proper IVF management techniques including inventory management, patient data management etc.
Hands on training
Interactive lectures and certifiable courses at minimal cost
So join ISRME family now, and learn all about ICSI technique and be professional from novice.