IUI
One-Stop Guide To Learn IUI And Be A Professional ART Expert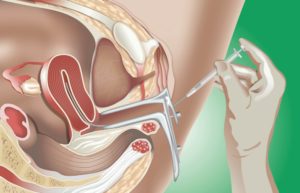 The cycle of life encircles around birth and death. So reproduction and birth of a child is one of the prime forces driving the world. But today with the growing pace of the world, childlessness infertility is increasing at a cumulative frequency. A recent statistics showed that number of couples suffering from infertility only in India is around 27.5 million. Such numbers indicate that vastness and spread of this problem. As medical practitioners our responsibility lies in innovating techniques as per the requirements of our patients. Learning and mastering each aspects of reproductive treatment is of utmost necessary for the practitioners.
All about IUI
Although, the field of reproductive biology is pretty huge as every patients body, their genetic arrangements, their living style and standards vary, but there are standard treatment procedures. IUI or Intrauterine insemination is one such process. IUI in Mumbai is a fertility treatment where the sperms are placed inside the woman's uterus ensuring facilitative fertilization. This type of treatments is used when:
Causes of infertility are unexplained.
Cervical problems.
Cervical scars causing hindrance in the sperm pathway.
Ejaculation dysfunction etc.
Advantages and Success rate:
This is a less invasion process and hence, its costs are low. So, this IUI treatment if properly handled, can be beneficial for a large section of society. Apart from its cost effectiveness, the success rate of IUI is pretty high and if performed properly every month increases up to 20% every month.
IUI although a very effective procedure has certain risks, like multiple pregnancy or infection while implanting etc. A medical practitioner who actually have special knowledge and expertise in handling these cultures and implantation can only complete such procedure risk free, so gaining profound knowledge of such ART techniques is necessary.
Why Us?
We at ISRME are committed about bringing back the lost smiles of childless couples by teaching and expertising medical practitioners, embryologists and gynecologists. The International School of Reproductive Medicine and Embryology was developed with the notion of teaching students of the field of reproductive biology, so that they can become professionals in the field of fertility, iui treatment in mumbai. Our team has some top-notch eminent doctors and embryologists imparting their vast experience to the students. Our team:
Goral Gandhi, our honourable founder & scientific director, a clinical embryologist and expert in ART techniques. She has an experience of over 25 years with teaching 600 plus students in the field of embryology.
Our medical advisory board has some eminent doctors like Dr. Masashige Kuwayama, a master of vitrification and ART techniques is the director of ART, in Repro-Support Medical Research Centre in Japan, the world's largest IVF, IUI Centre with a success rate of 27,000 cycles per year.
Our faculties include renowned gynecologists, obstetrics, embryologists, biotechnologists and molecular biologists all having vast knowledge and experience of teaching over hundreds of students.
Among the many course offered here like – Clinical courses, Embryological modules, ART (Assisted Reproductive Therapies) courses, customized courses, IUI based modules are included where the students are given hands-on practical experiences of the procedures and insight about it.
Learning from the experts
We, at ISRME believe that learning has no boundaries and it's only with proper knowledge and experience that a doctor can bring back smiles. So be a part of ISRME family, and be a professional IUI expert from a novice practitioner.