PESA/TESA
Be an expert of PESA, TESA and other ART techniques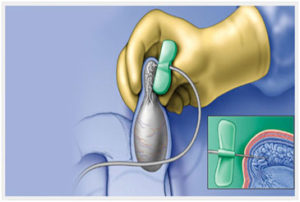 Infertility in simple terms means the inability to reproduce by natural men's. As simple as the definition of infertility is the outreach of this disease is way more alarming. A TOI report of 2017 showed that in India around 27.5 million couples are fighting with childlessness. The global statistics are far more alarming. As medical practitioners and clinical biologists, it pertains to be our responsibility to fight off such alarming rates. But, an actual fight begins at knowledge. As vast as the field of reproductive biology is, it is not possible to innovative and treat all patients with mere medicine school knowledge. Special trainings, interactions, case studies and hands on knowledge of laboratory know-how are the keys of being an expert in infertility treatments.
Various dimensions of infertility
Treating infertility requires special training because of the vastness of this problem. The various living styles of different couples, their different economic standards, and the ever increasing genetic mutations all collaborate to the vastness of infertility. The treatment of any disease depends on its cause and so each dimension of infertility requires specific ART techniques to treat.
PESA, TESA: PESA means percutaneous epididymal sperm aspiration while TESA means testicular sperm aspirations. These techniques are used for the management of azoospermia both obstructive and non-obstructive in nature. The retrieved sperms are injected into the egg as in cases of ICSI, IVF etc.

TESA: This is a simple procedure of using a syringe on scrotum to suck out the fluid from testicles
PESA: It follows similar technique of sucking out fluid using a syringe but here the syringe is used directly on to the epididymis.
These techniques are suited in case of patients:
Having vasectomy
Born with certain genetic conditions
Some irreversible genital tract obstructions.
Deficient spermatogenesis etc.
The success rate of these techniques coupled with ICSI and IVF is huge. Prior to the introduction of these techniques, treatment for men was difficult in IVF. So for medical practitioners and embryologists handling such ART techniques and knowing how to trouble shoot during the procedure is important which cannot be gained by mere textbook knowledge.
Our goals
At ISRME, (International School of Reproductive Medicine and Embryology) we believe in training students for excellence. Our goal is to impart our students with the best of classroom knowledge, enhance their ideas troubleshooting skills with hundreds of case studies and spread the depth of their innovation with interactive sessions. Our courses are handpicked by our eminent directors and mentored by a faculty of world renounce. The short term length of our courses affordable prices are designed keeping in mind to provide as much knowledge as possible as per the industry standards require.
Our courses and faculties
Our dynamic courses include
Clinical Modules
Embryological Modules
ART Diplomas
Embryo Biopsy
And Customized courses for specializations
While our faculties are world renounced including doctors, embryologists, biotechnologists with expertise and experience over decades of our directors are always directing the individual courses and providing the best of knowledge possible to be given.
Our honourable founder & scientific directors is:
Goral Gandhi, the renowned clinical embryologist with an experience over a decade both in and out of the country.
Pitching to expertise
Join our ISRME team, learn all about PESA, TESA and all other ART treatments with the world renowned faculties and pitch your way towards professionalism.