PGD
Know How To Select The Best Embryos By Pre-Implantation Genetic Diagnosis (PGD)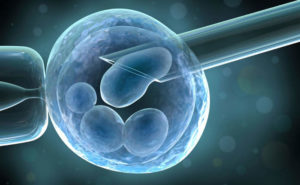 The original doctrine of life is controlled by birth and death. Every organism, including a human being, wishes to have a progeny of his or her own. The fast-paced living style of today's world and the continuous exposure to different mutagens, coupled with the continuously polluted environmental factors, can easily give rise to infertility and consequent mental problems associated with childlessness. This situation is also evidenced by the data collected during the sampling and the statistics from the time-interval data. In context, the situation is quite alarming and serious.
Our duty as a professional in the field of reproductive biology and conception assistants dictates that we should help as many patients as possible. For that reason, we need more and more professionals with complete knowledge and technical proficiency in the treatment of infertility and artificial conception.
Every person has different metabolic functions, hormone level, physiological balance, genetic changes along with diverse standards of living. Therefore, the application of standard theoretical knowledge wouldn't be very much helpful in the treatment of infertility. For that, proper understanding and flawless execution of different apropos techniques are important.
What is PGD?
Pre-implantation genetic diagnosis (PGD) is a technology used along with IVF to determine the best embryo for conception and delivery and a confirmatory test on the genetic constitution of the embryos. Essentially, some of the cells are removed from the embryo and different tests are performed to determine the genetic arrangement of the fertilized embryo to minimize the risk of any genetic disease in the fetus.
When is PGD needed?
PGD can be employed in any IVF cycle; however, it is best suited for couples with increased danger for chromosome aberrations or definite genetic disorders. The main sources of these genetically incorrect eggs may include but not limited to;
A female who have undergone several miscarriages
Women with a history of a prior pregnancy with a chromosome abnormality.
Women over 38 years
Male with mutated germplasm in sperm.
Carriers of sex-linked genetic disorders.
Basically, depending upon the type and extent of genetic rearrangement, the PGD treatment can be used to detect anomalies that can be divided into three broad categories;
PGT-A (aneuploidy) to determine any change in the genetic rearrangement.
PGT-SR (structural rearrangement) to find out the no. of cells having a proper no. of chromosomes.
PGT-M (monogenic disorders) to find out the embryos with the specific marker of any genetic disease and using the "healthy" embryos to make a disease-free fetus.
Our offerings
International School of Reproductive Medicine and Embryology (ISRME) offer courses which are equipped to cultivate both knowledge and technical skills. Our designed programs conveying strong scientific and clinical understanding supervised by our highly trained faculties with vast experiences will be helpful in this regard. In our collaborative sessions where a novice can gain actual knowledge about the third-party reproduction management marks our course as better than the rest.
Our courses are comprised of scientific modules, ART diplomas, as well as made-to-order modules for unambiguous expertise. For IVF specialty the course offered is Alpha 1.1. The fundamental structures of this course are:
A small period of 3 days
Full-bodied in-depth understanding of the whole IVF treatment from pre-treatment evaluation to the entire treatment procedure.
Classroom study with distinct case studies.
Mounted documentation provided to each trainee after the course.
A discount of 8.5% on all courses of IRSME if contacted within 6 months of course conclusion.
This IVF course is presided over by our honourable founder & scientific director Goral Gandhi, a world-famous IVF expert.
Our team contains some leading specialist from all over the world including DR. Masashige Kuwayama of Japan, Goral Gandhi (our honourable founder & scientific director) and some other greatly knowledgeable clinical biologists, biotechnologists and gynaecologists.
So apply to join in the ISRME facility and be a qualified IVF and PGD expert after only 3 days of training.